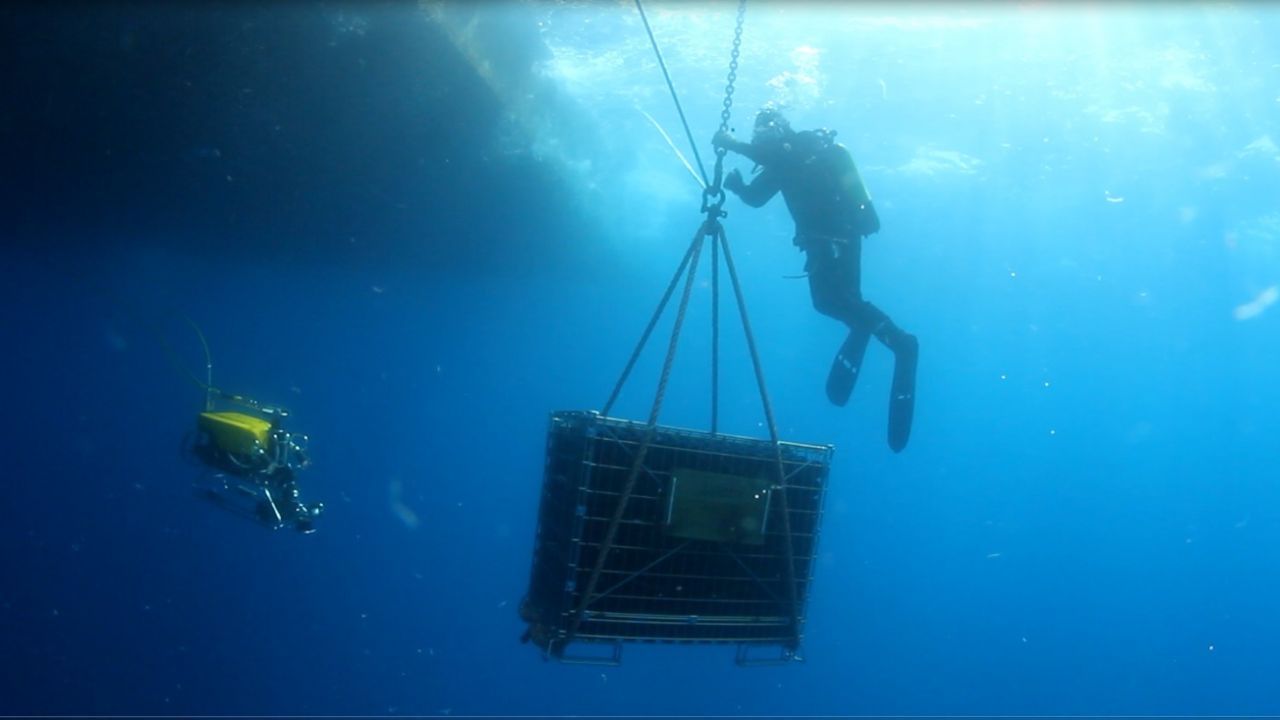 A new event is ready forCloe Marie Kottakis -52, this time we are in Lucca on 7/12/2019!
In collaboration withAis Lucca and conducted by the best sommelier in Italy 2019Valentino TesiJamin al Desco of Lucca.
An extraordinary journey from Champagne to Bordeaux, from the Ligurian Sea to the Sardinian Sea, up to the Adriatic Sea: some wineries will let us discover the world of aging in the seabed.
Nor need to underline the uniqueness of these wines which will be told in a sort of submarine journey froma Valentino Tesi, best Sommelier of Italy 2019,Emanuele Kottakisby Jamin Underwater Wine Cave e Gianluca Grilliof the Tenuta del Paguro.
A high pressure and isopressure tasting!
For tasting:
-Champagne Cloe Marie Jamin 52, Underwater Wine Cave Portofino Jamin Srl;;
-Squilla Mantis 2015, Tenuta del Paguro;
-Akenta sub 2016, Cantina Santa Maria la Palma.

Three of the 4 founders ofUnderseawines Italy.


How to participate:

Participation in the course is subject to charges.
The participation fee is 50.00. Registrations are open from Monday 2 December 2019..

The reservation is subject to the completion of the registration form and the payment of the participation fee to be made by bank transfer to:Tuscany Sommelier Association
Banca Intesa San Paolo, Calenzano Agency, IBAN: IT16 Q030 6937 7611 0000 0000 343
Obligatory reason: DESCO 2019 LUCCA

Copy of the payment receipt send to:aislucca@libero.it

Participants will be admitted based on the order of arrival of the booking and the payment receipt.

In the event of payment and exhaustion of available seats, a refund will be made immediately by bank transfer for the entire amount paid.
It is also possible to pay with POS on 29/11, 6/12 and 7/12 unless reservations are closed early due to full seats.

For each payment, a regular tax receipt will be sent by email, after online registration:https://www.ildesco.eu