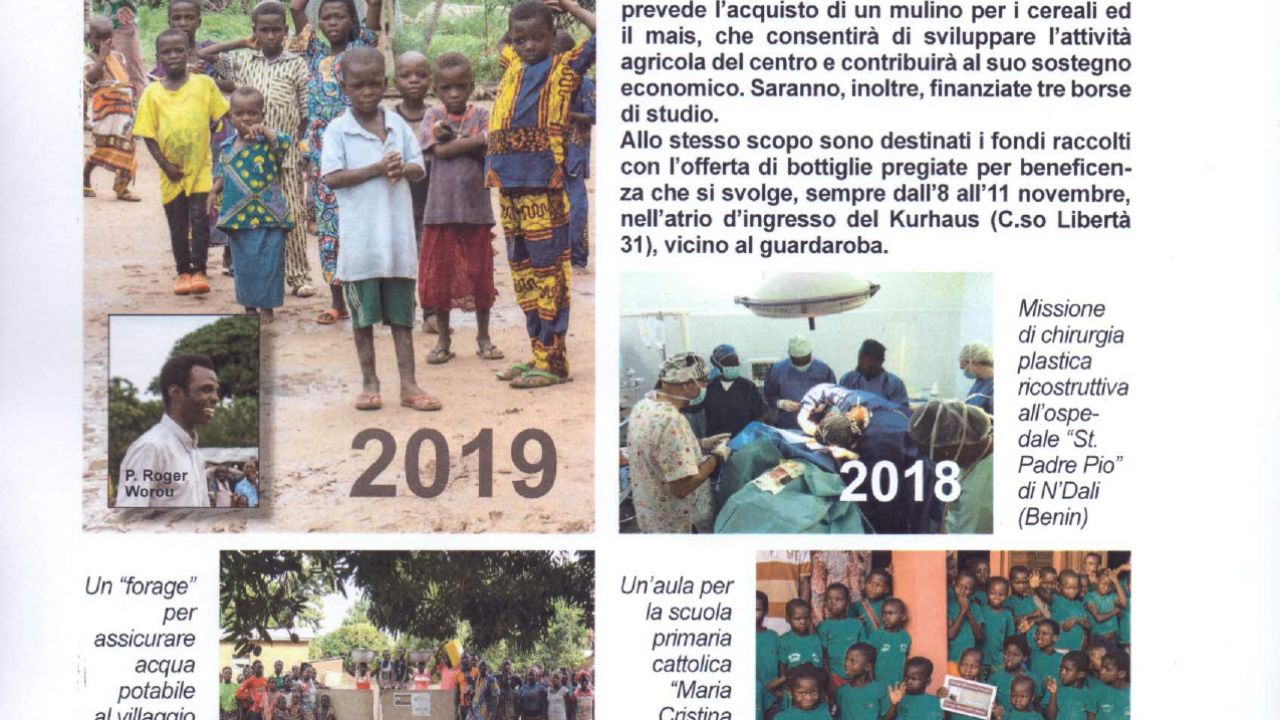 The Merano Wine Festival it is not only wine, champagne, companies and people in ties, but it can also reveal a moment in which to help someone else by delving into the world of wine.
The Cloe Marie Kottakis -52 was chosen to be part of this splendid initiative, a Charity Masterclass, that is a Masterclass whose amount was donated to charity at the missionary group '' A well for life ''.
The president Roberto Vivarelli writes together with the founder Alpidio Balbo:
'' We sincerely thank you for joining the Charity WineMasterClasses, the charity initiative that the Merano Winefestival, also in the 2019 edition, dedicated to a work of the Missionary Group "A well for life" Merano (GMM).
With the funds raised, this year the redevelopment of the reception center for children in the parish of Babarou, a village in the savannah located in the diocese of Parakou, in the north of Benin, in West Africa will be supported. The center, led by the parish priest, Father Roger Worou, currently welcomes twenty-five children who are followed by the parish and initiated into school studies.
The project involves the purchase of a mill for grinding cereals and corn, which will allow the agricultural activity of the center to be developed and will contribute to its economic support. The mill will be installed in a room that will also be built with the funds raised on the occasion of the Merano Winefestival. The purchase of a tank for the water tower, the construction of toilets with running water and scholarships for three young people who will attend training courses at the Don Bosco professional school in Parakou are also foreseen.u.
We would like to point out our website (www.gruppomissionariomerano.it) or our Facebook page (Missionary Group "A well for life" Merano) on which you can follow, if interested, these and our other activities in Africa. ''
We are happy to have been able to participate in such an important and beautiful project, with the hope of having other opportunities in the future to make our reality known and at the same time to do charity and be of help to someone who needs it, we invite you to continue to follow us!