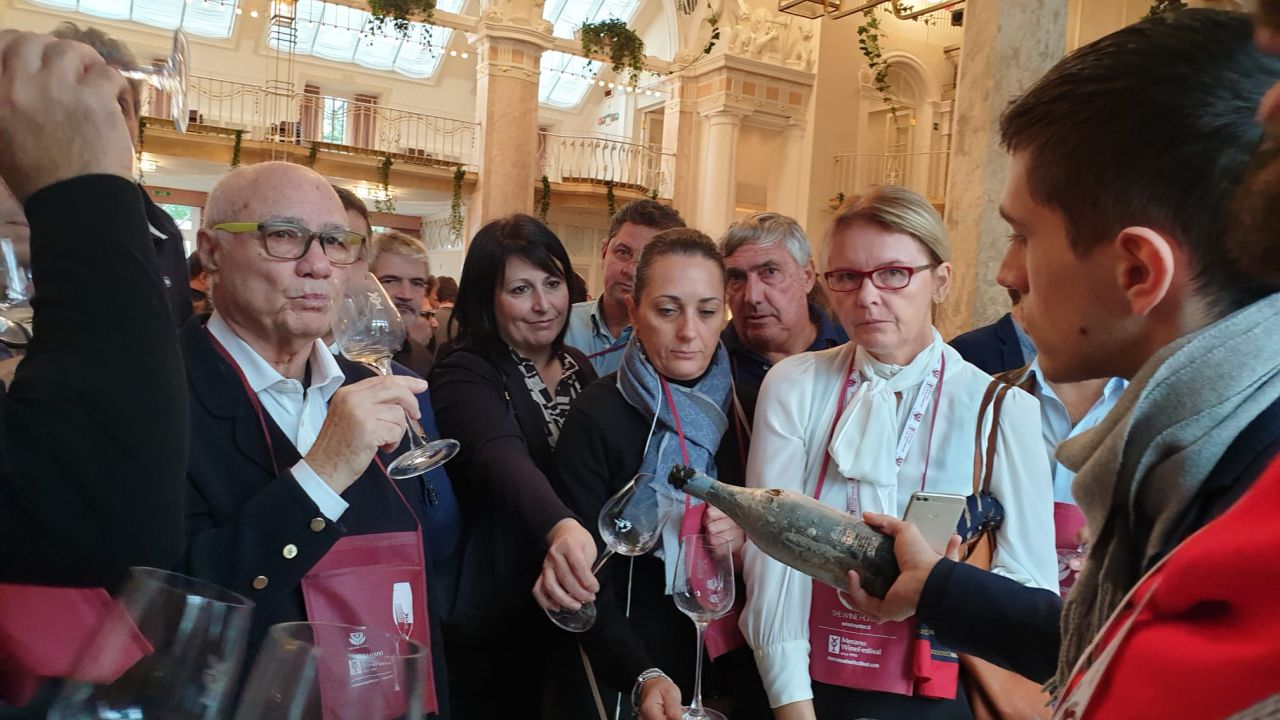 Among the many events in which the Cloe Marie Kottakis -52 participated, certainly one of the most important is the Merano Wine Festival , an event known all over the world for the excellences on display.
After having held a Masterclass the day before with a vertical of 18 and 24 months of aging in isopressure, what better opportunity than the Catwalk Champagne to continue to be known to enthusiasts and experts?
The Champagne Catwalk takes place on the last day of the Festival, after having dedicated time to gastronomic and oenological excellence, to end with a flourish with a day dedicated exclusively to the excellence of Champagne, where Jamin and Champagne Underwater have been identified as High Light of the Day! !!
During this day many were able to taste, obviously until the end of stocks, the famous 18 Months Privilege and the even more sipped 24 months Privilege, notice its details and its strengths, and listen with curiosity to its history, how it evolves and how Jamin's patented method works.
Special thanks to the Merano Wine Festival and above all to its patron and founder Helmuth Köcher, for trusting our company and being passionate about our method and our products.
Keep following us on social networks for news on the new products coming, Cloe Marie Kottakis -52 in the 12 and 24 months underwater refinement variants!