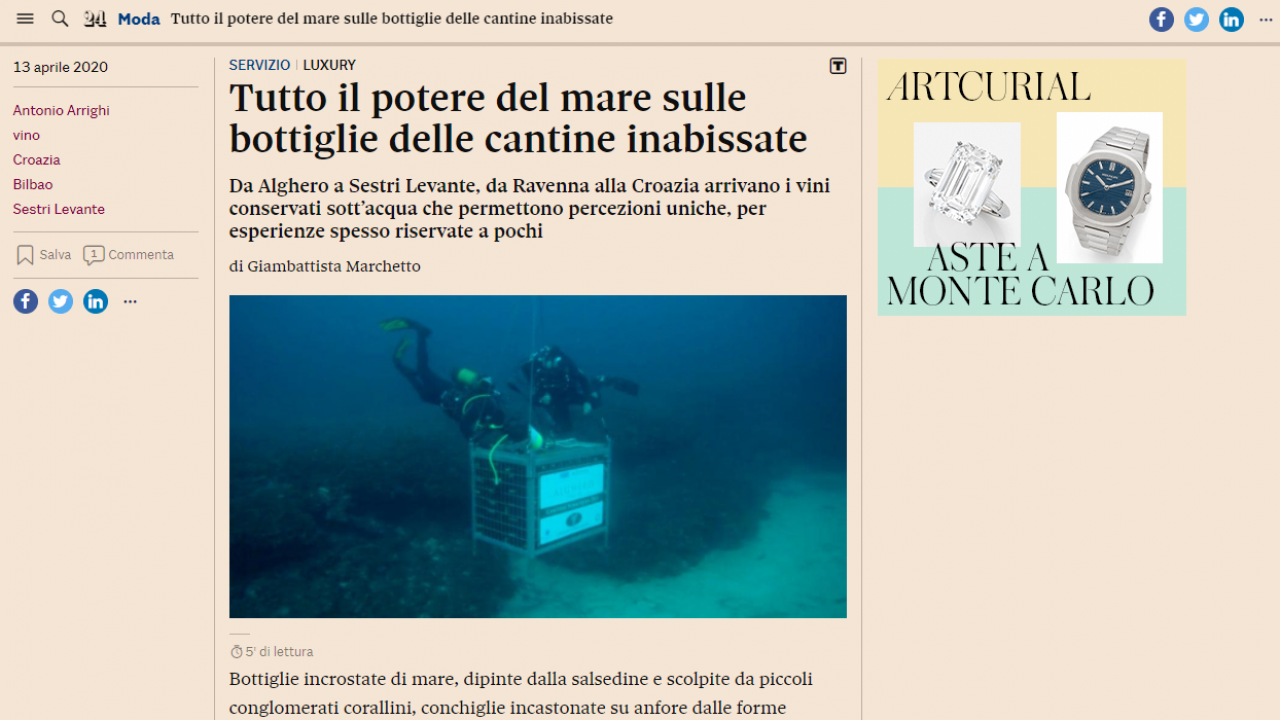 With a current of wines from the sea, the Undersea Wines , including Jamin Portofino , a scientific start-up with its isobaric conservation patent, continue to capture the attention of enthusiasts, experts and the media, this time with a new article on the Sun 24 Ore , where this innovative movement, the various companies, the differences and the peculiarities are examined.
There are many characteristics and differences, from the classic method of Underwater Champagne to the winemakers of the island of Elba, from the Albana and Merlots of Tenuta del Paguro up to Croatia.
At the following link the article:
Thanks to Giambattista Marchetto for the wonderful article.