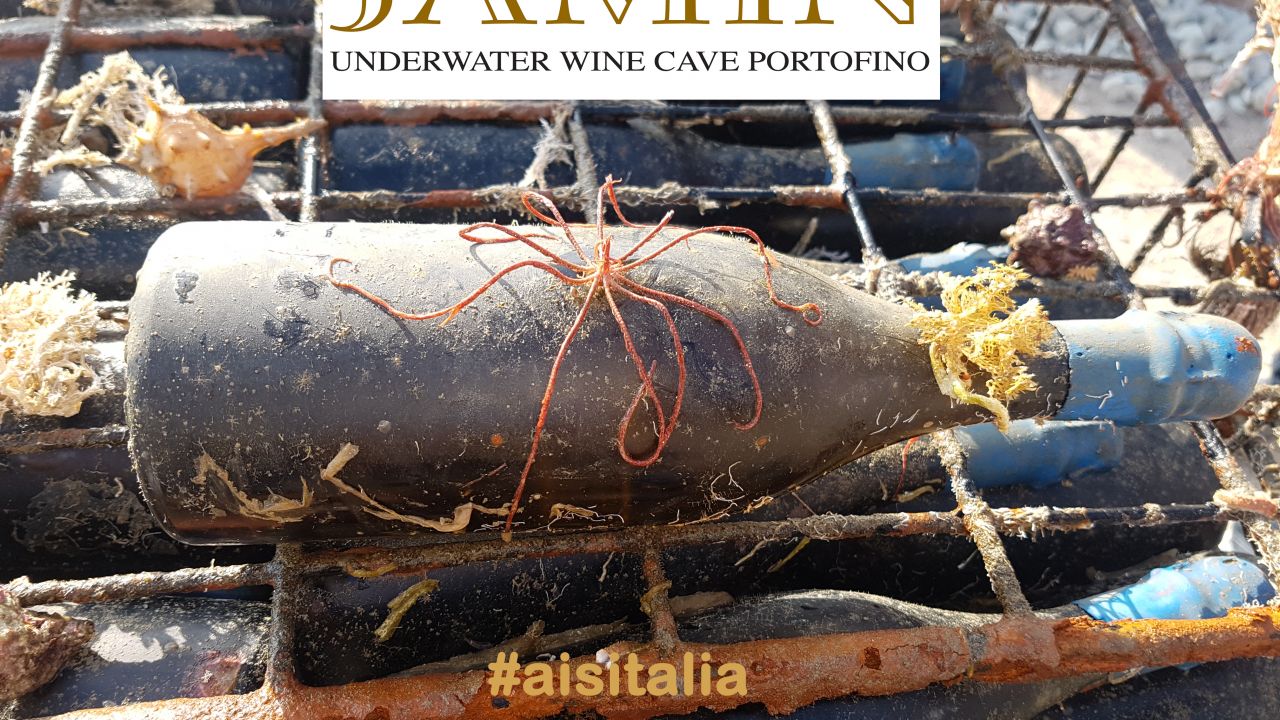 This is how Emanuele Kottakhs comes into play, and Jamin , an Italian wine distribution company that asks Drappier himself for a dedicated production to use a patent to maintain, preserve and evolve a champagne at less than fifty-two meters in the depths of the Marine Protected Area of Portofino.
The chosen area, after five years of study, is that of the Protected Marine Area of Portofino , prohibited to the transit of any ship, including boats.
So in 2017 3000 numbered bottles of Champagne produced by Drappier sink into the silence of the 52 meters of the sea of Portofino.
A pure pinot noir, with zero dosage, from sustainable cultivation called Champagne Underwater Cloe Marie Kottakis cuvée -52.