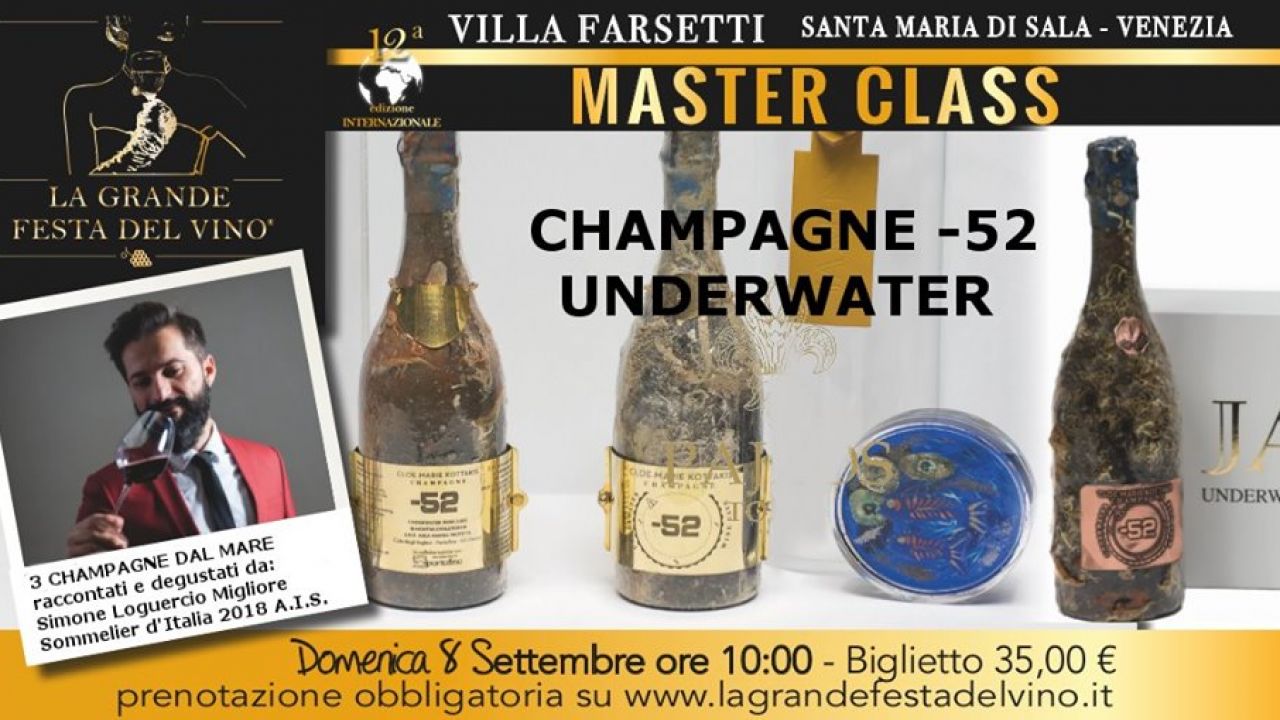 On the occasion of the Film Festival, this review certainly manages to capture and give prestige to our exclusive product, the underwater Champagne Cloe Marie Kottakis -52.
Don't miss it, the masterclass has a limited number of 20 people!
MASTER CLASS CHAMPAGNE UNDERWATER -52:
The -52 Champagne DOP is the first and only True Champagne evolved in the depths of Portofino.
Produced in a limited series of only 3,000 bottles.

Sunday 08 September 2019 at 10:00.
Tasting of the first#Champagne French PDO in the World which carries the term Underwater on the label.

Aged in the bottle in its evolutionary state in the depths of the unique and exclusive Marine Protected Area of Portofino in Isopressure at 52 meters (the deepest underwater cellar in the world)..

18 MONTHS UNDERWATER EVOLUTION
Grapes: 100% Pinot Noir.

Selected wines
The 2756 - Jamin
The 2757 - Jamin
The 2758 - Jamin
all belonging to the 2017 Portofino Underwater Wine Cave collection.

In tasting 3 great wines narrating and tasted by:
Simone Loguercio - Improve#Sommelier of Italy 2018 A.I.S. and the President of Jamin PortofinoEmanuele Kottakis.

Buy yours#ticket online now at 35.00!!
TICKETS

The entrance fee includes: guided tasting of 6 extraordinary ones#wines, a pen, reserved station with 3 professional glasses (the glasses are used for tasting are not included in the price).

The fee does not include: admission to the eventThe Great Wine Festival - 12th Edition.